Morazán Post Cards
These cards were printed for postal usage by the Hamilton Banknote Company of New York before the Seebeck agreement with the Honduran postal authorities.

There is no way to distinguish a genuine unused post card from the flood of later Seebeck reprints that were never seen in Honduras. Hence, there are no genuinely used Seebeck Morazán post cards. Thus, while unused Seebeck cards flood the market, genuinely used post cards are not often seen and highly sought after.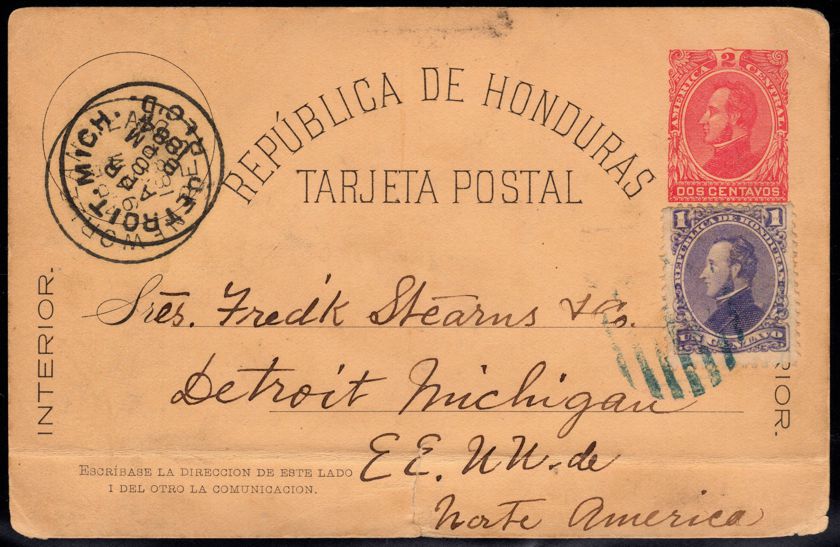 This post card was mailed from San Pedro Sula in March, 1884 with the MCB cancel. Additional one centavo stamp was applied to complete the international rate.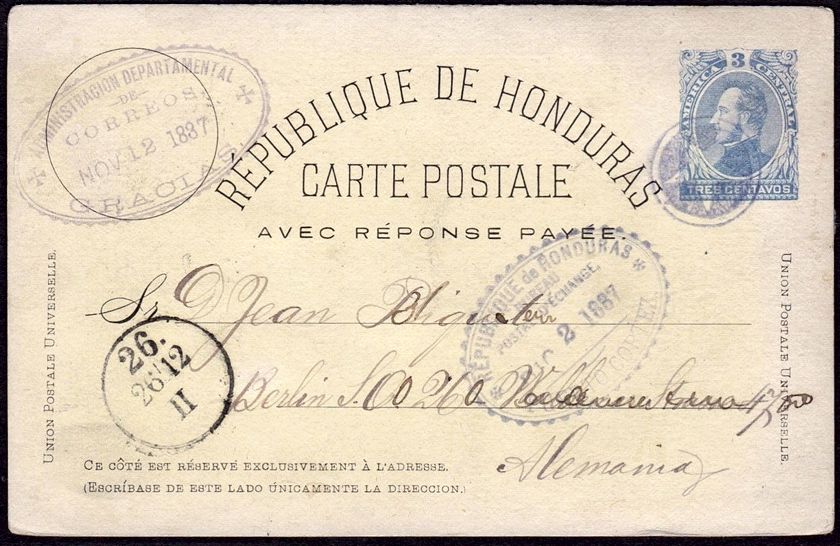 Mailed from Gracias November, 1887 with MCS cancel and OMSD postmark. The journey to Puerto Cortés lasted almost three weeks.

---------------------------------------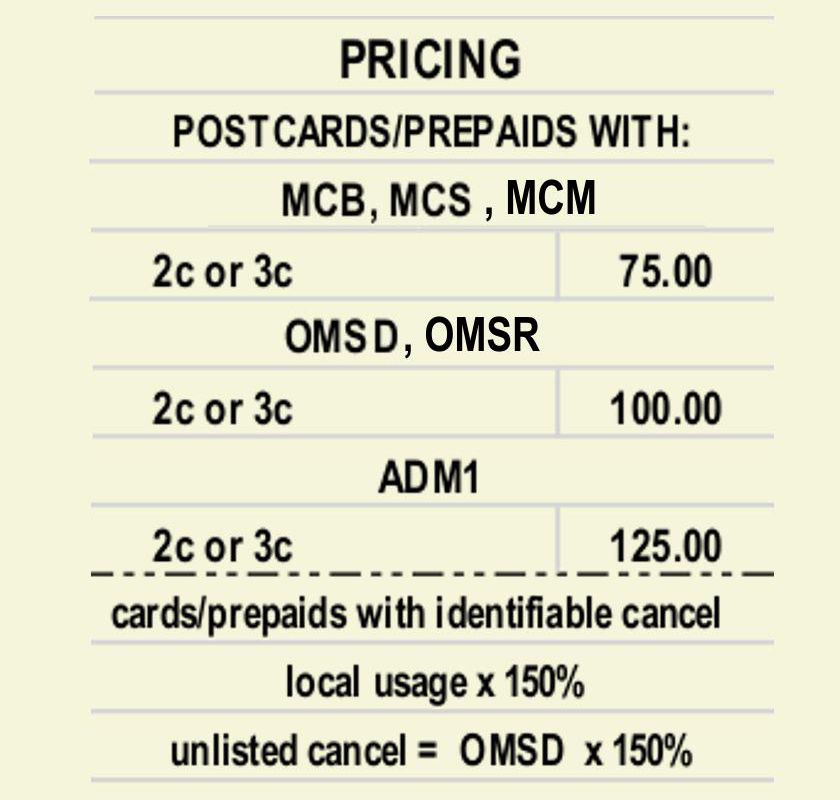 10/23