Honduran Scene Surcharges
90th Anniversary of Independence Overprint
Sold only in Tegucigalpa starting September 15, 1911 2000 sold in sheets of 100 perf 12 overprinted at the Government Printing Works in Tegucigalpa.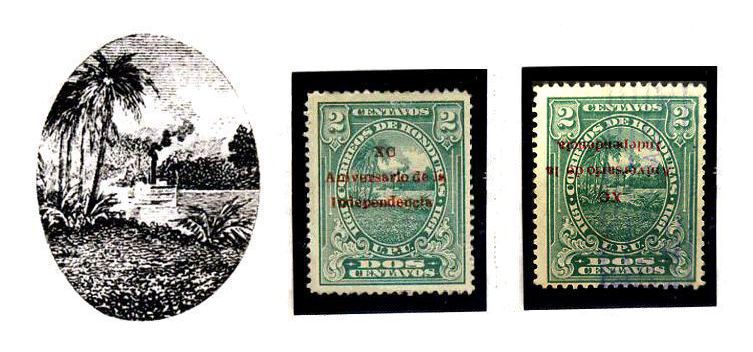 90th Anniversary Overprint Forgery
These are easy to tell since the genuine overprint is on the perf 12 original. If the perf 14 is overprinted, you have a counterfeit. Put down your perf gauge. Count the complete perfs along the top margin. 17 or less? perf 12. 18 or more? perf 14. Then notice the genuine overprint below is sharply printed, in most cases also a bit faint or under-inked.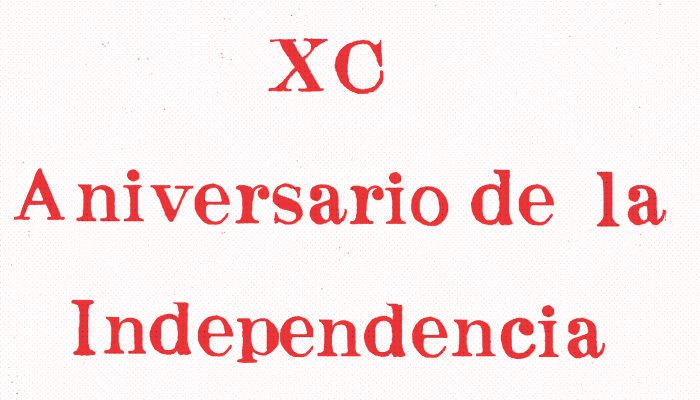 Here are two counterfeits.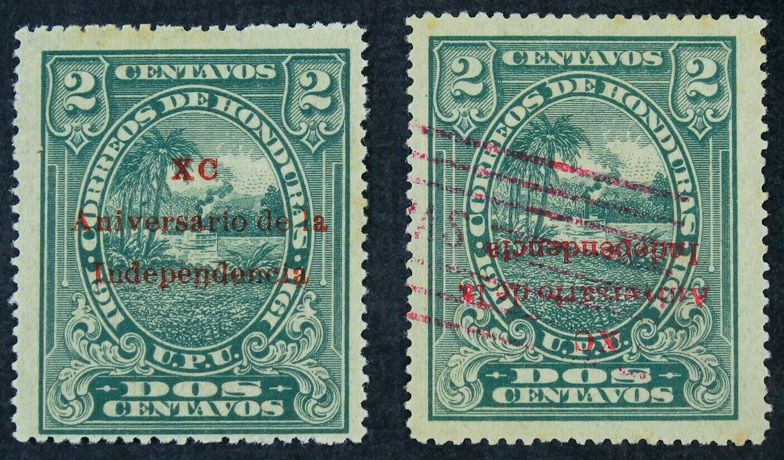 1913 Honduran Scene Surcharges
Stamps of 1911 surcharged in black, rose or blue-black because of stamp shortages in first half of 1913.
Printed between February and July 1913
Counterfeit surcharges exist.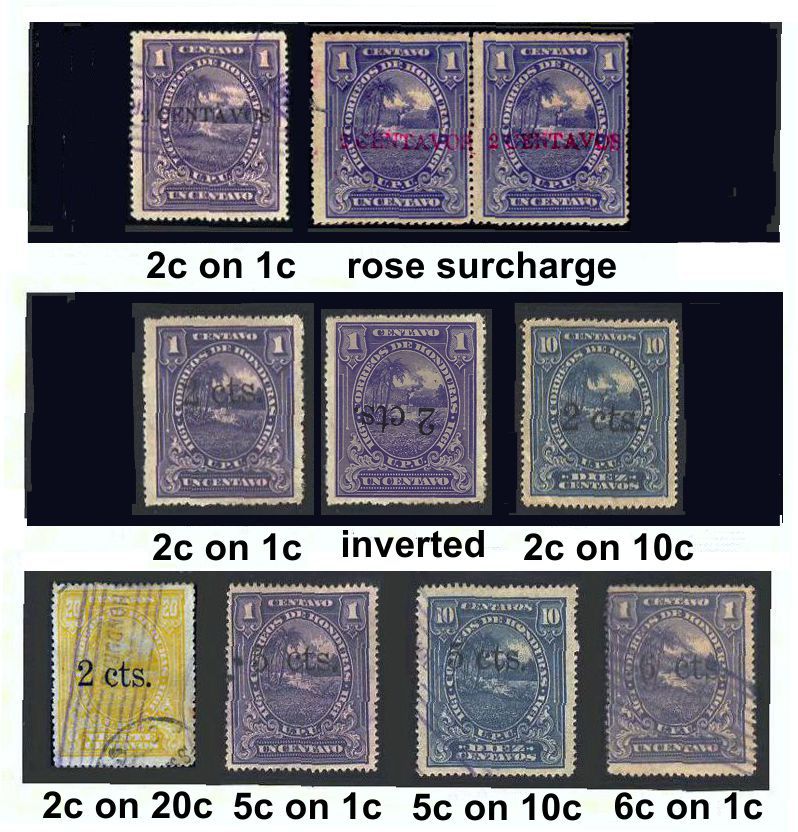 Surcharge Common Cancels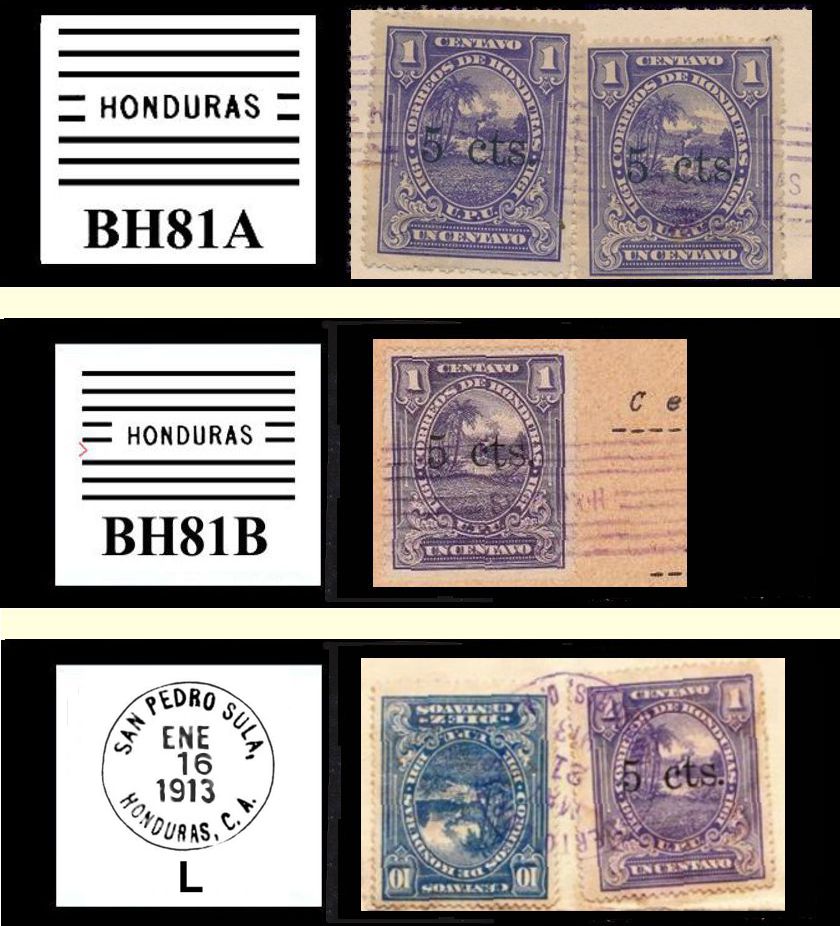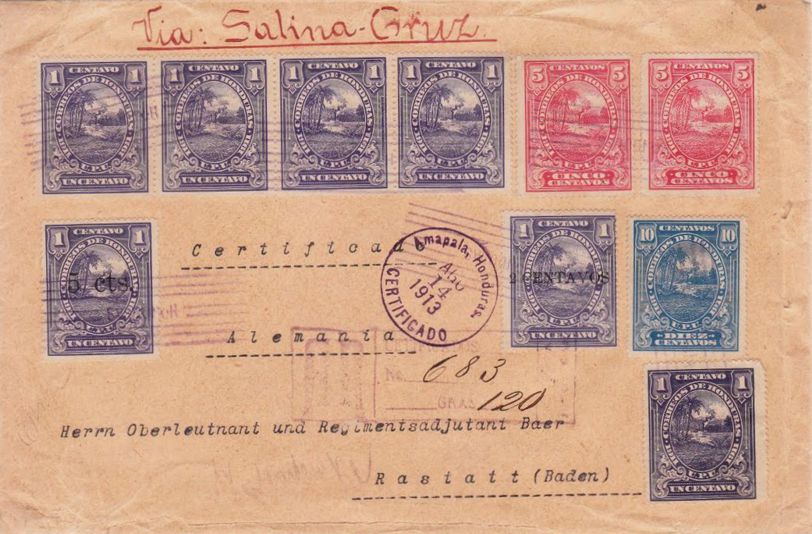 Amapala cover mailed August 1913 with BH81B cancels.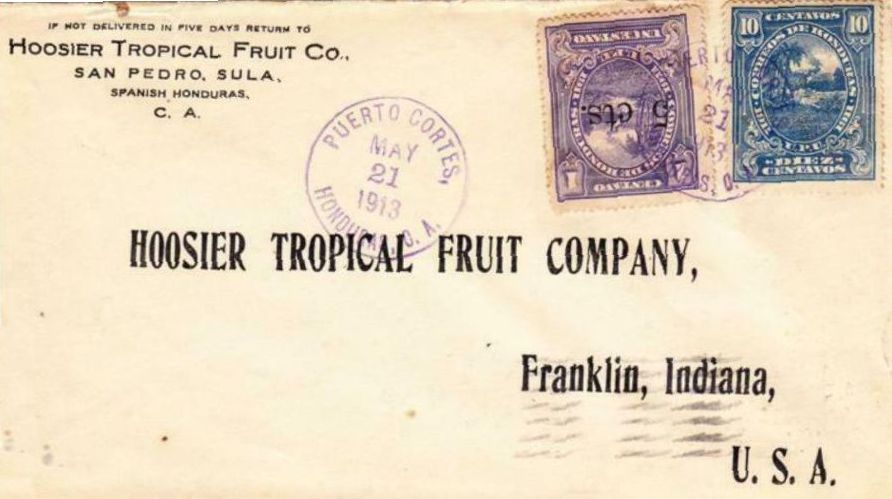 1913 cover with L cancel.
1913 Honduran Scene Surcharge Forgeries
2 centavos overprint
Genuine have fine, sharp serifs on all letters.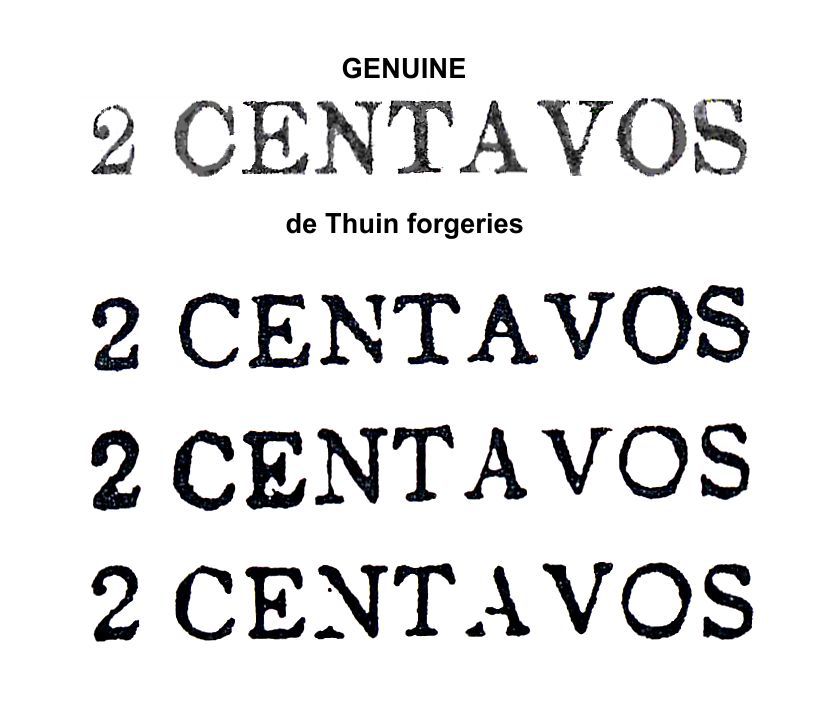 -----------------------------------------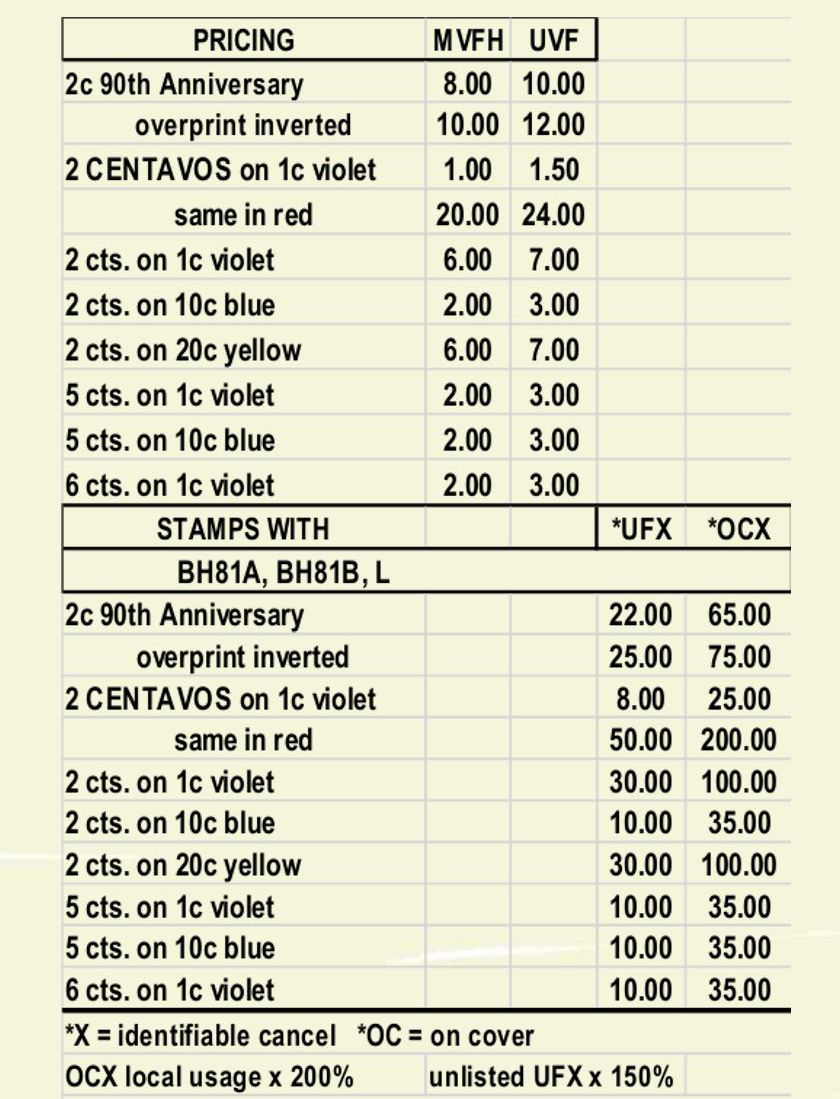 -Honduras 1911 Issue Lithographed Essays in The Essay Proof Journal July 1949 page 135.
-Honduras Report by Richard Washburn from The Oxcart, spring 1994.
-Honduras Report by Richard Washburn from The Oxcart, summer 1994.
-Honduras Report by Richard Washburn from The Oxcart, fall 1994.
-Honduras Report by Richard Washburn from The Oxcart, winter 1994.
-A Story of Honduras Scott No. 139 in Stamps March 20, 1943 p. 420.
10/2023