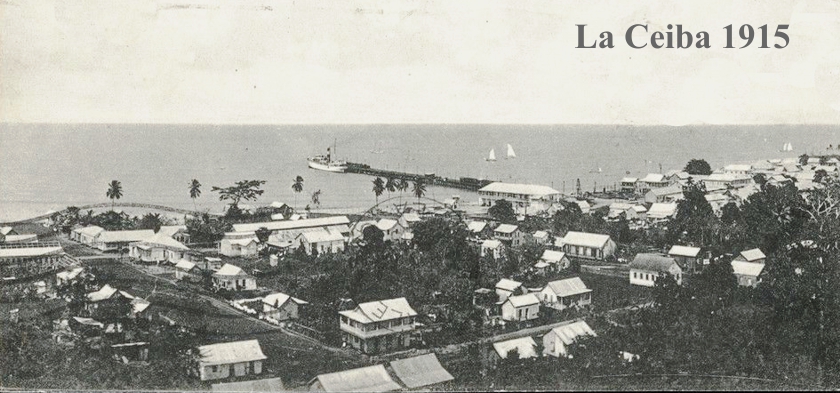 1915 Ulua Bridge/ Bonilla Theater
perf 11.5, National Printing Works in Tegucigalpa. The lower values were released in September of 1915. The 50c, cobalt blue 5c and the 1p were released early in 1916.

1c through 10c typographed in sheets of 100 (10x10) with four primary transfers of 5x5. In the case of the carmine 2c one of the transfers was inverted creating two central columns of ten stamps each inverted relative to the other as illustrated below in these later surcharges. There was also created as well a single row of five vertical inversions.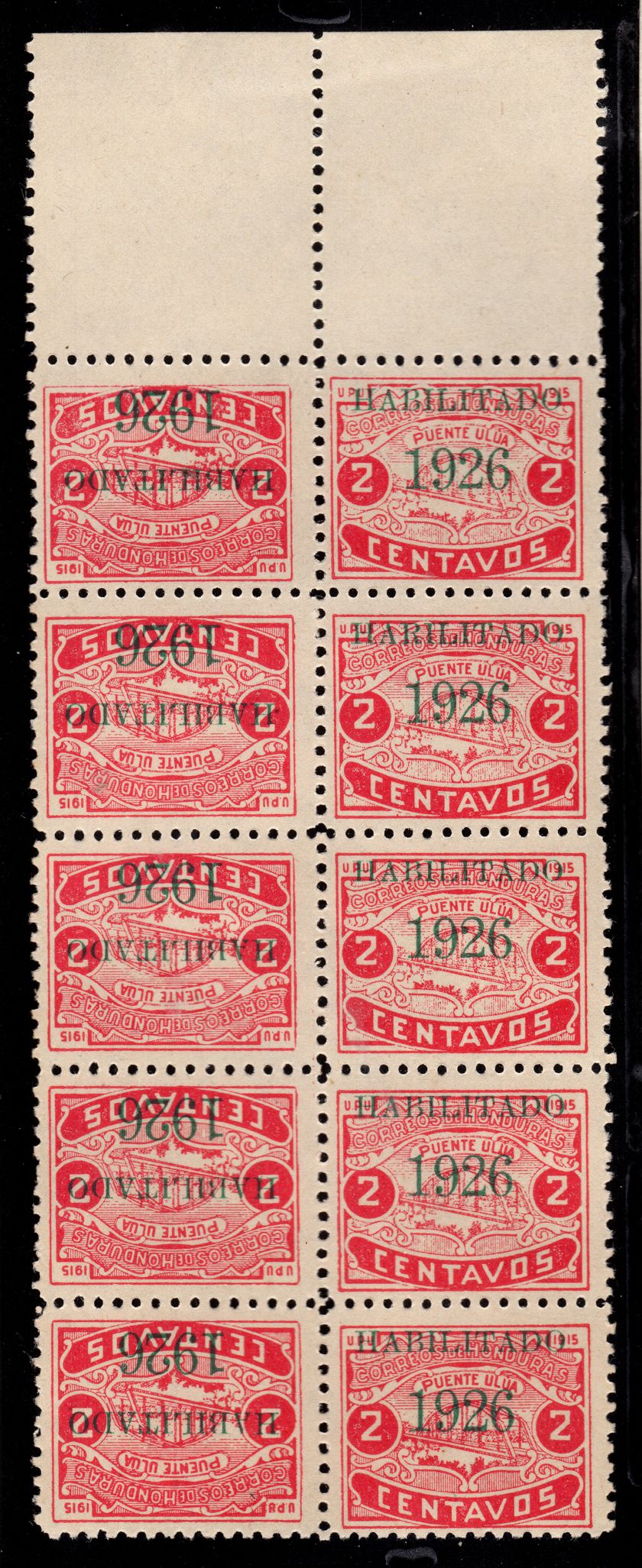 The 20c was printed in sheets of 50 with two primary transfers each, with inversions across row five and printing quality far below the printing quality of all the other values. The resulting tete beches were assuredly there by design and direction of postal management. They are not errors. See the full sheet below.

The 50c and 1 Peso were printed in sheets of 50 with two primary transfers like the 20c stamp. Unlike the 20c, the row 5's had not been tinkered with and the printing quality was raised to the level of the 1c through 10c.

No imperforate pairs have been discovered on cover. They were not sold by the postal service to the public nor did they serve any function in delivering mail.

remainders - disposition unknown, no record of being sold
reprints - 1 peso value was reprinted in pale green
counterfeits - none

The Morazan series was late getting approval so this issue was used well into 1919, over the accepted four years.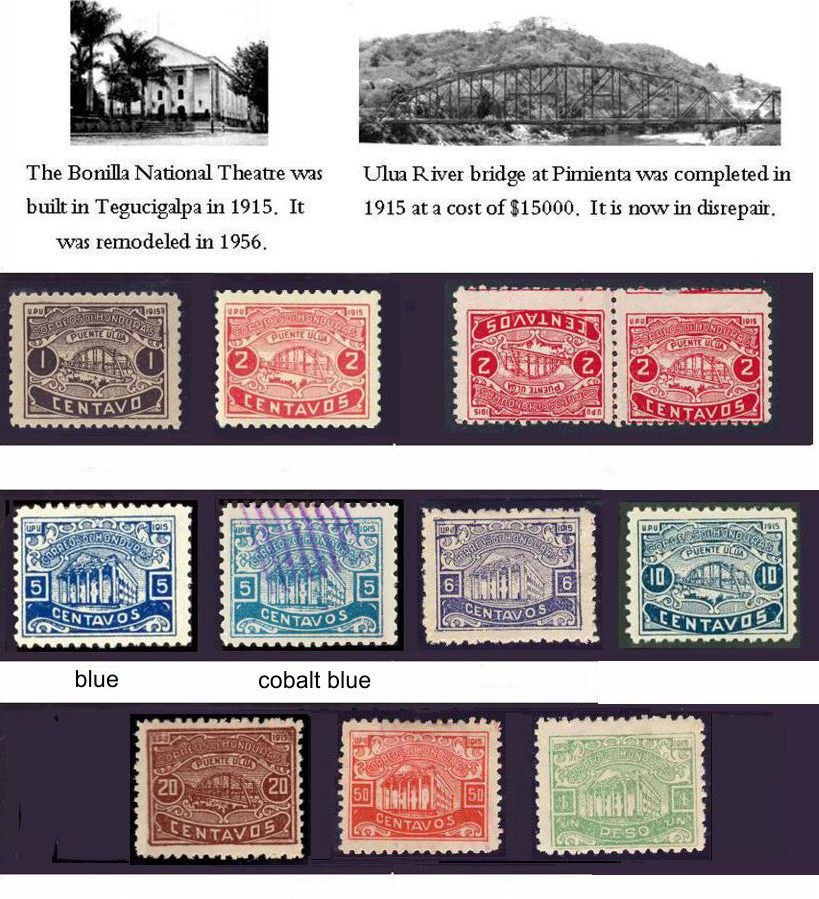 Partial sheet of 1c brown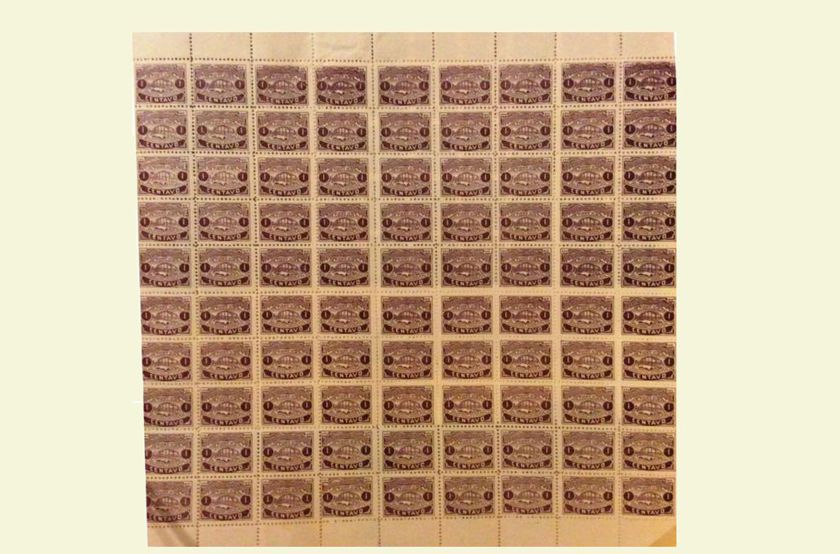 Bonilla theater in 1939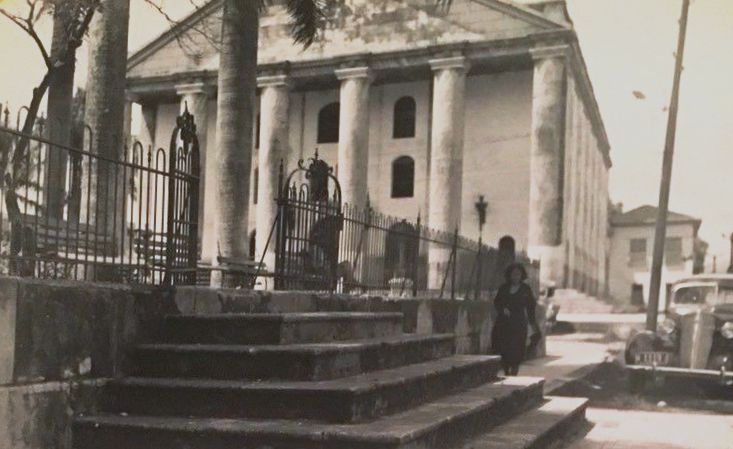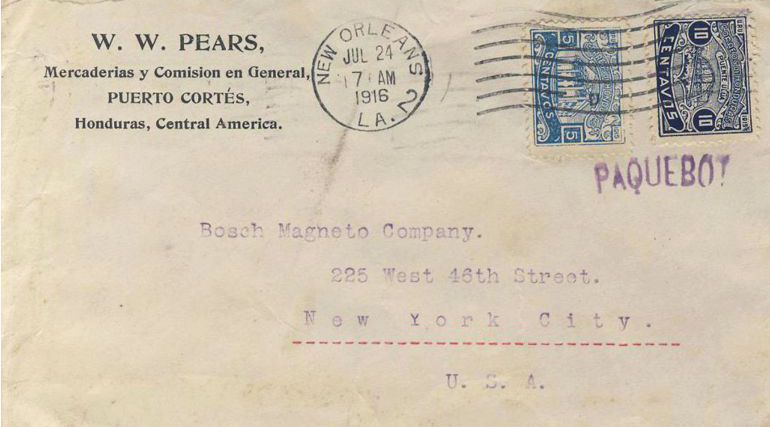 Letters posted to or on ships that transported bananas to southern United States ports in the 1913-1920 period were stamped "PAQUEBOT and canceled in the United States."


During the holiday season mailers took advantage of the 1c local rate for holiday cards. The L cancel shows a mailing from La Ceiba in December, 1915. The bisect indicates a shortage of 1c stamps.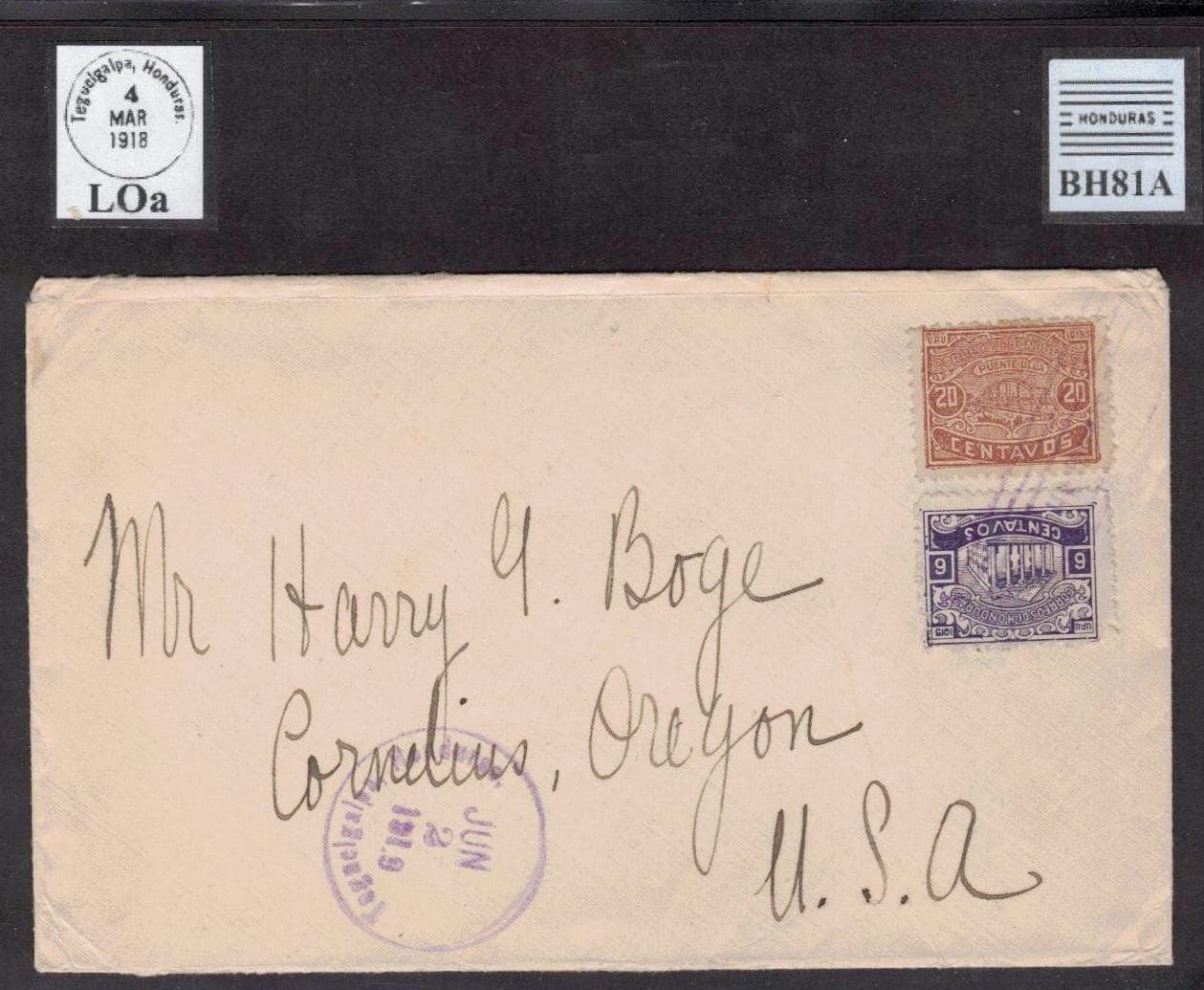 Rare cover with 20c and LOa postmark and BH81A cancel.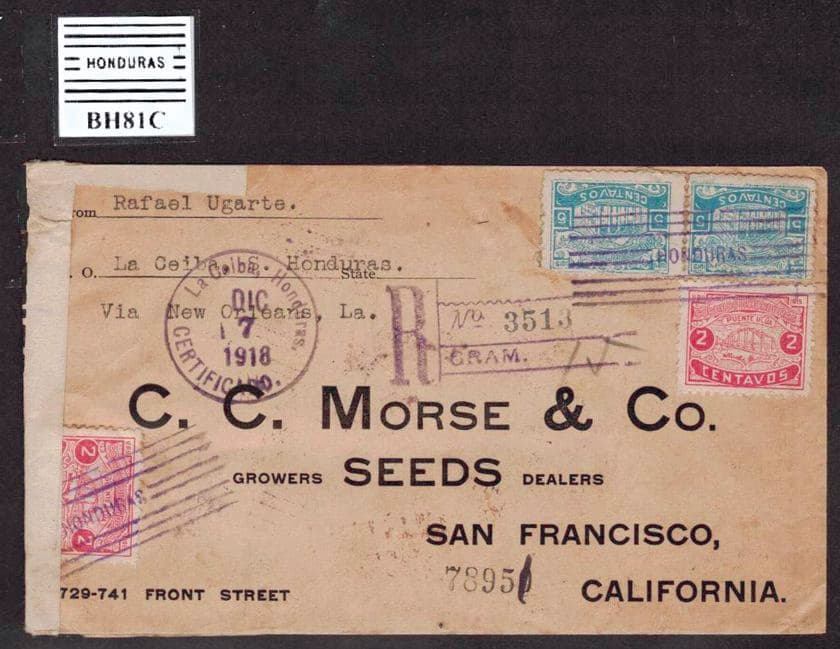 Mailed from La Ceiba in December, 1918 with BH81C cancel.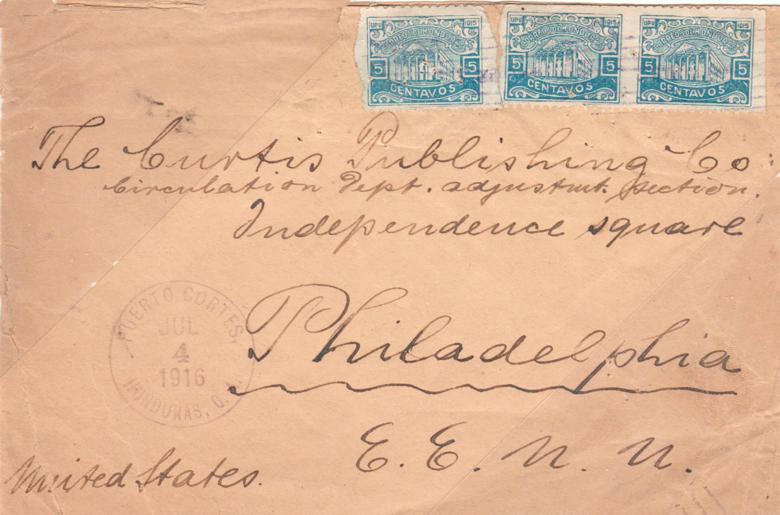 From the Joe Hahn collection is a unique cover with a pair of 5c Uluas that are vertically imperforate. It was posted from PC with a BH81A cancel and L postal marking in July, 1916.
--------------------------------------------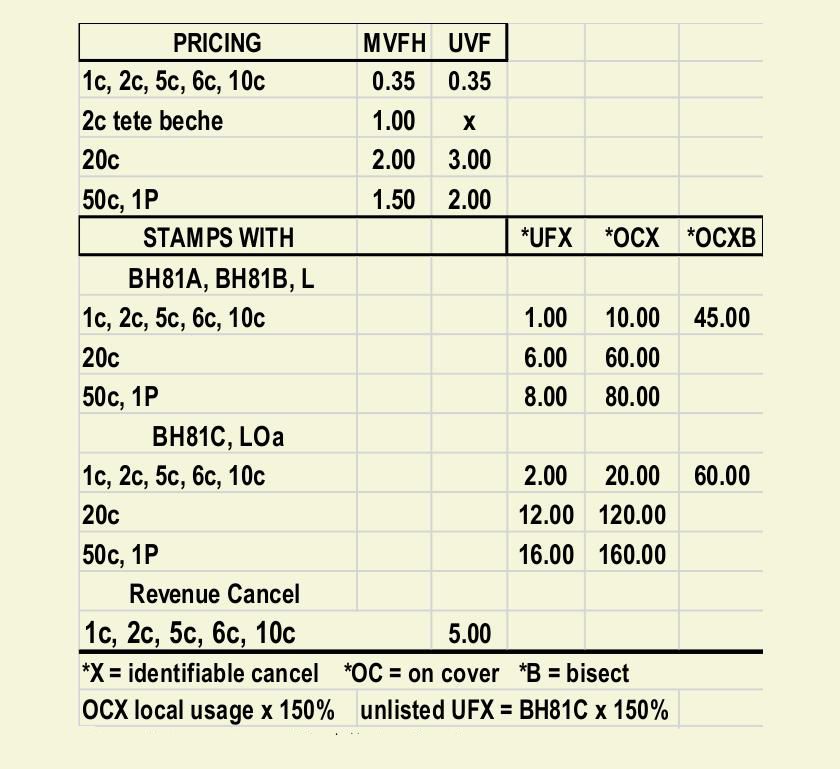 -Honduras Report by Richard Washburn from The Oxcart, summer 1995.
-La emisíon regular de 1915-1916 by Richard Washburn in Honduras Filatélica, December 1998 pps 613-619.
9/23