THE REHUSA MYSTERY
This control mark was used to stamp letters arriving at a postal station bearing "T" or postage due; but subsequently not delivered to the addressee because the required due postage was not paid. Normally the postage required was double the standard fee charged to a sender for the same postal service.

No covers bearing "REHUSA" have been reported. Probably because any such letter was dropped in the "dead letter " box enroute to incineration. Herein lies the mystery. A few single stamps bearing "REHUSA" have been discovered all from lessor values of the regular issue of 1931.

Why just these stamps and no others bearing "REHUSA?"

Edgardo Alegría suggests a very plausible explanation. As long as the correspondance was incinerated, a short-term employee in charge of incineration was allowed to cut off the stamps. And from that single employee the rare stamps moved into Honduras postal history.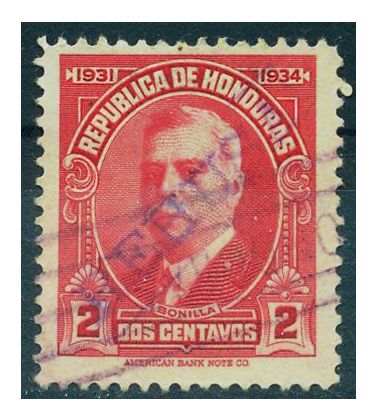 ---------------------------------
Anderson Collection
"Marca Postal REHUSA" by Edgardo Alegría in Honduras Filatélica June 1996 410-413.

10/23