Seebeck officials
The idea of "official" stamps has its dubious source with Seebeck. Their acceptance as genuine postage stamps has been far from whole-hearted. Their usage varies greatly from government correspondance to the Honduran rich, good ole boy network. The Seebeck officials were never officially requested by the Honduran government. No pun intended.

Nevertheless a few stamps were shipped or carried from New York and two managed to make it through the mail in Tegus and Amapala. This is a cover bearing a 10c coat of arms official with Philatelic Foundation Certification. It bears a CMD postmark and MCS cancel currently in use in Tegucigalpa at the time according to the Anderson catalog.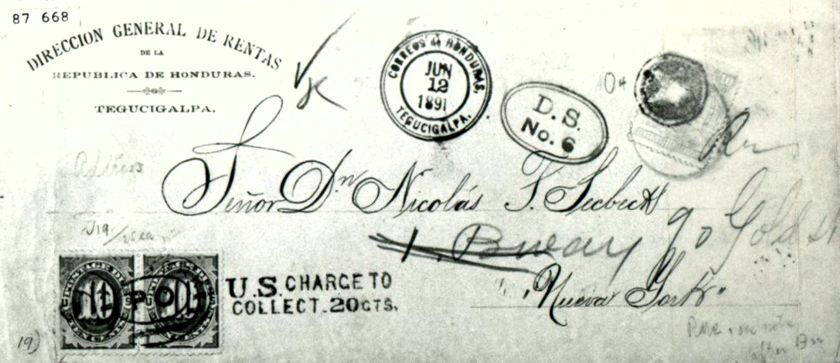 It it not unique because a second cover has surfaced in the Anderson collection. That makes a total of two genuinely used examples of Seebeck officials.

Here we see a cover bearing a Bogran 20 centavo official and two one centavo Cabañas greens. According to the Anderson catalog, both the mute MCM and the O postmark were in use in Amapala when the cover was mailed October 5, 1893. Both covers are very rare.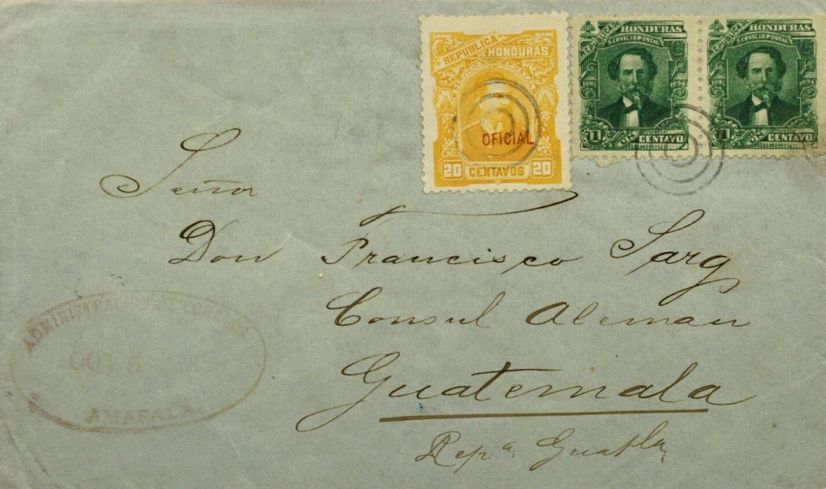 Seebeck Officials Counterfeits.
Since these official stamps were never postally distributed in Honduras these issues vary from complete rejection to illicit exceptions. Mint copies are as American as apple pie. Canceled singles are counterfeit creations whitewashed by stamp peddlers as "favor cancels". Here are some.

There were even some Stripes and Crooked Lit counterfeits on the trencito officials!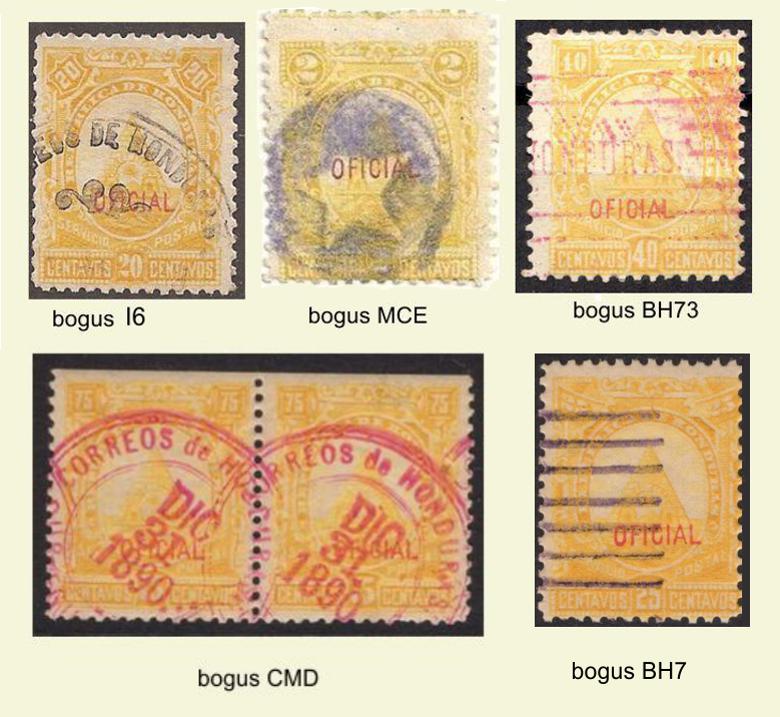 --------------------------------------------



-Anderson Catalog of Classic Honduran Stamps by Craig Anderson © 2013.
Honduras Report by Richard Washburn from The Oxcart, winter 1994.

10/2023